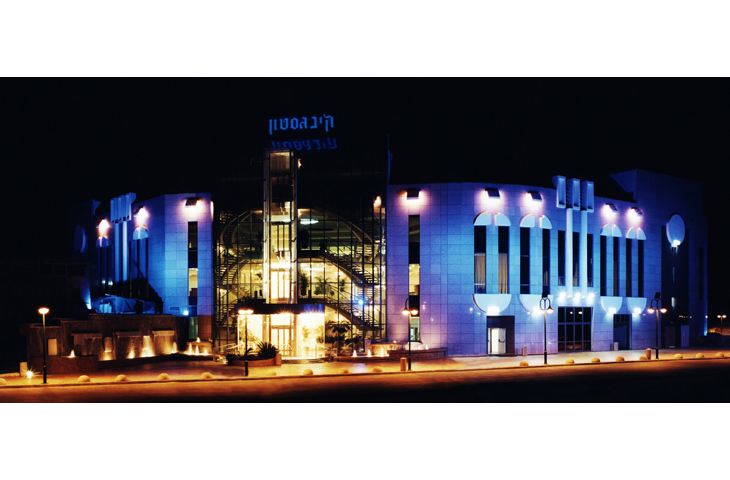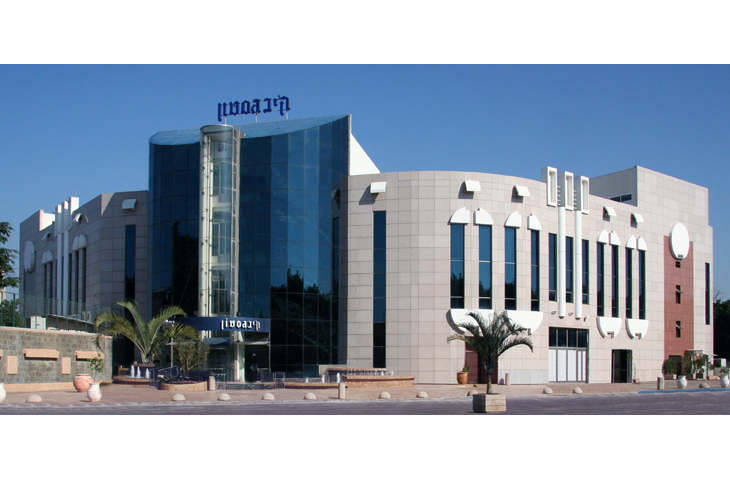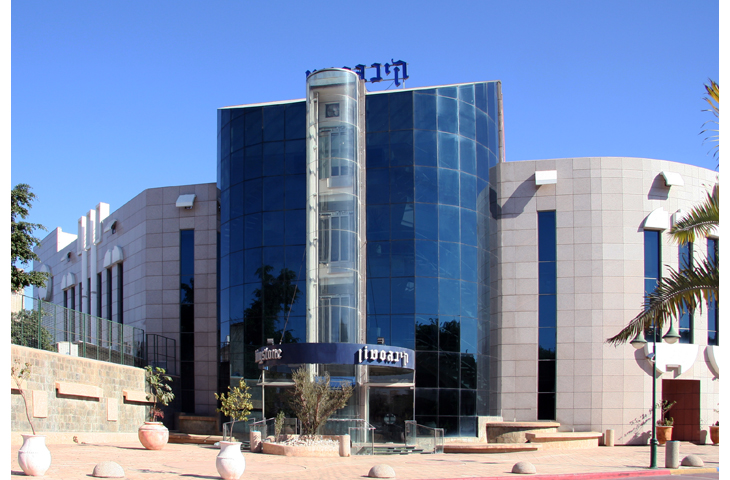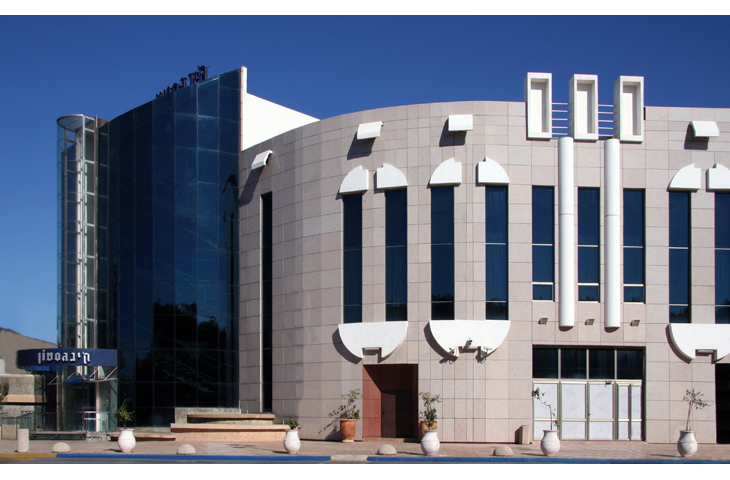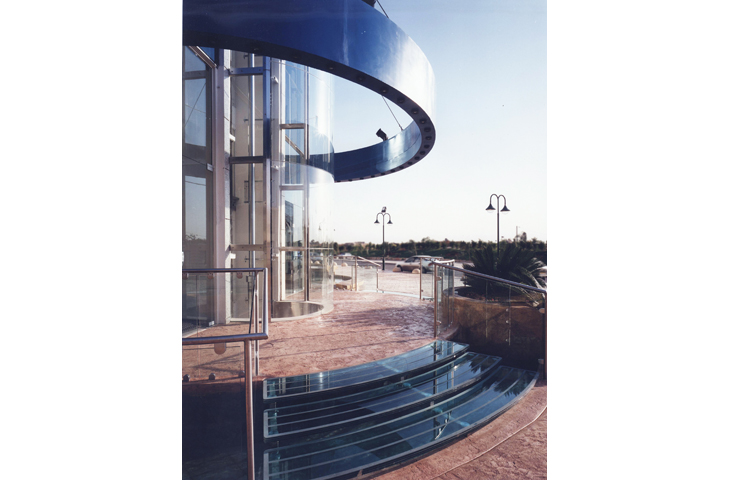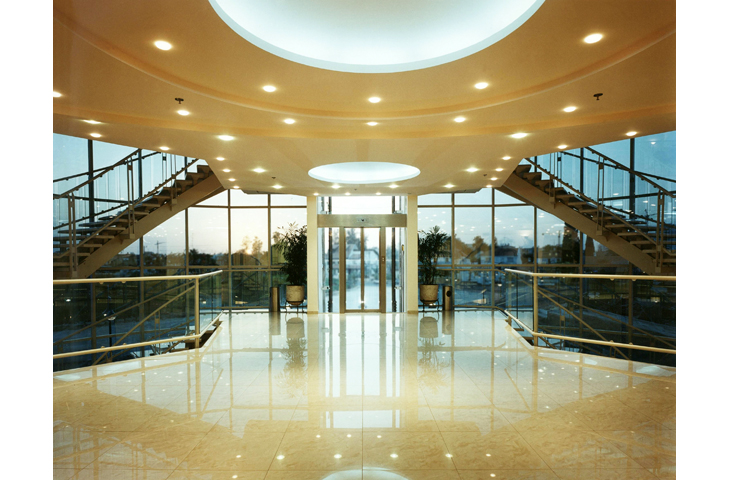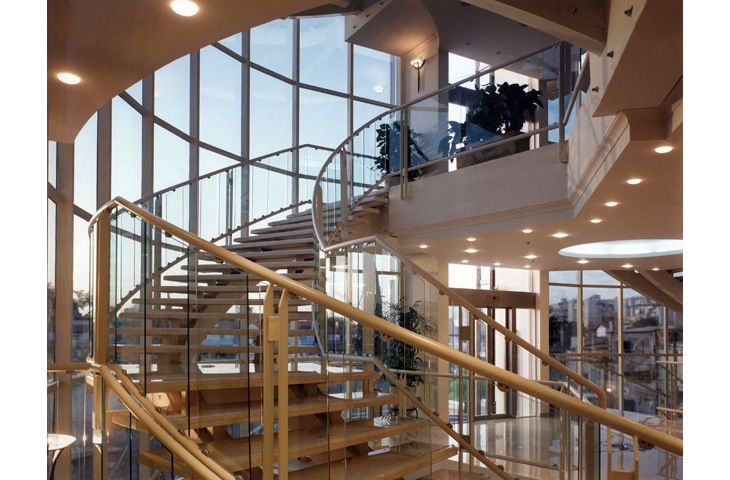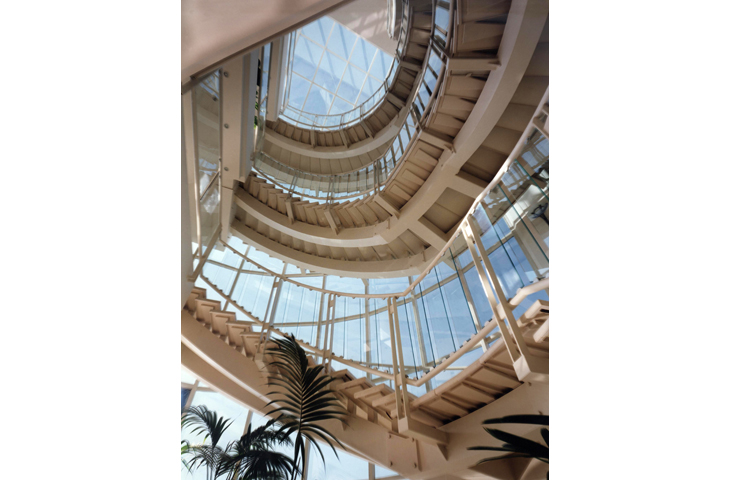 Kingston
204,300 sqft
Or Yehuda, Israel
Banquet hall

Ground floor double-height lobby & BOH 53,800 sqft
Second and Third level triple-height banquet halls 86,000 sqft
Roof deck with helicopter landing pad
One underground parking level 64,500 sqft
Surface parking

Cast-in-place concrete structure & steel structure in lobby area
Glass & Italian Rosa Porino granite curtain wall shell
GFRC (glass fiber reinforced concrete) design elements

Design info:
Playful water features at the entrance level, in & out of the building.
The building is used mainly in the evening, so special attention was paid to the exterior lighting.
The metal staircase in the lobby creates eight floors of open area with amazing views of the surroundings.
The back of the building is open to a 75,300 sqft Italian plaza with retail spaces and restaurants.
A passage through the building on ground floor connects the front surface parking to the plaza behind the building.
The banquet halls were elevated to the second and third floors to allow for a wider panoramic view.
To free the banquet halls from any columns, the second and third floor slabs were hung from the roof on a grid of columns spanning 195ft x 130ft from huge 8.5ft x 7.8ft beams.